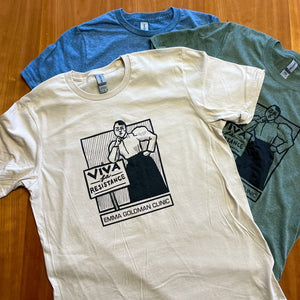 The Emma Goldman Clinic knows today is the time for resistance & this shirt is an excellent addition to your closet that supports their deProsse Access Fund!
Comes in heather green, heather blue, and sand.
Your purchase will be directly from deProsse Access Fund, and they will receive all proceeds. Click here to make a direct donation.